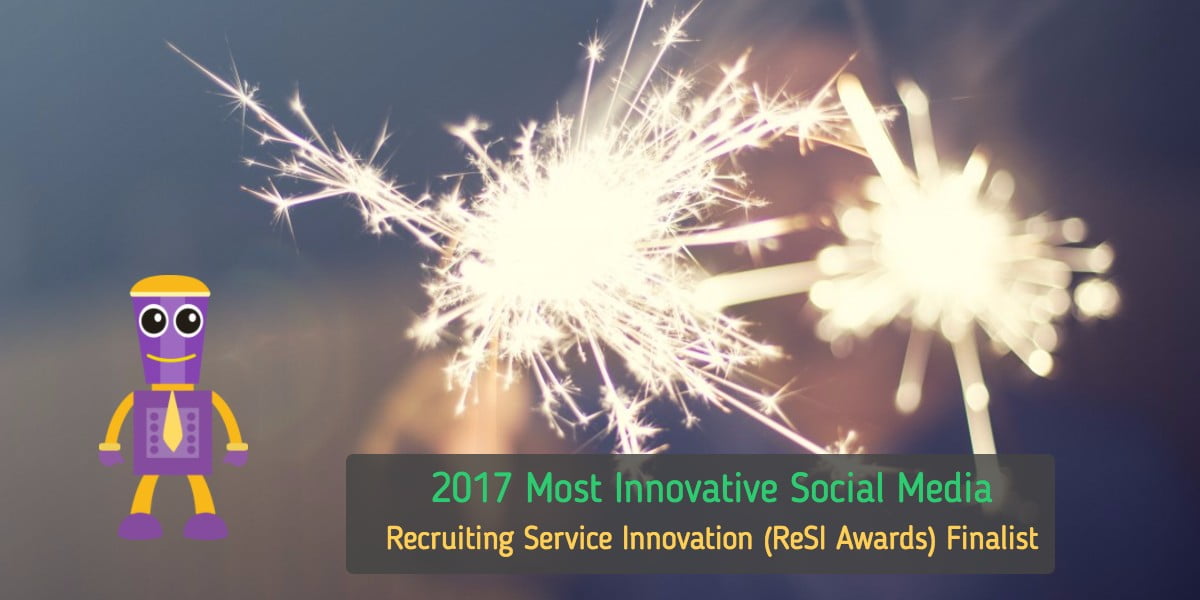 GoBe, the virtual recruiting assistant, and arguably the best chatbot for recruiting, was named a Finalist for the  "Most Innovative Social Media Solution" for the 2017 Recruiting Innovation Service (ReSI) awards .
"The Recruiting Innovation Service awards are one of the highest honors bestowed upon a company in the recruitment technology market," stated Jonathan Duarte, CEO of GoHire. "It's a real honor to be a Finalist, because it's a vote of confidence from our recruiting and HR clients."
"Each year's ReSI Winners are determined by recruiters and HR professionals in an annual online ballot that measures the scope and intensity of customer support for each nominee," states Peter Weddle, CEO of TATech.org, the trade association for Talent Acquisition solutions providers.
There are over 1.2 Billion people using Facebook Messenger each month, and over 2.1 Billion Facebook monthly users. Recruiting with Facebook is no longer an option, it's a requirement, as that's where the candidates are.
GoBe, a Virtual Recruiting Chatbot integrates to a companies' Facebook Careers page, so Facebook users can ask Frequently Asked Questions (FAQ's) about the company, the culture, and the recruiting process, as well as search for jobs, create a profile, get pre-screened for jobs, and even chat directly with recruiters.
Recruiters and HR teams can leverage their Facebook careers pages by engaging and educating infinitely more candidates about their company and culture, in an innovative way, that also pre-screens candidates.
With an ever tightening employment market, recruiting new employees means convincing candidates to leave their existing job, to come work for your company.
"Money alone, isn't  the major driving force behind a leaving one company and going to another. Opportunity to advance, company culture, and doing meaningful work, are often mentioned as the top reasons for leaving a job," states Duarte. "We're helping companies tell their story and communicate with candidates using Messenger, Text Messaging, and Career Chat."
The part-time, hourly workforce isn't using email regularly, if at all, to communicate. Meanwhile, Messaging apps are being used 8 times more often than email. GoHire helps recruiters and HR connect and communicate with this "Messaging First" workforce.
Share this post on: