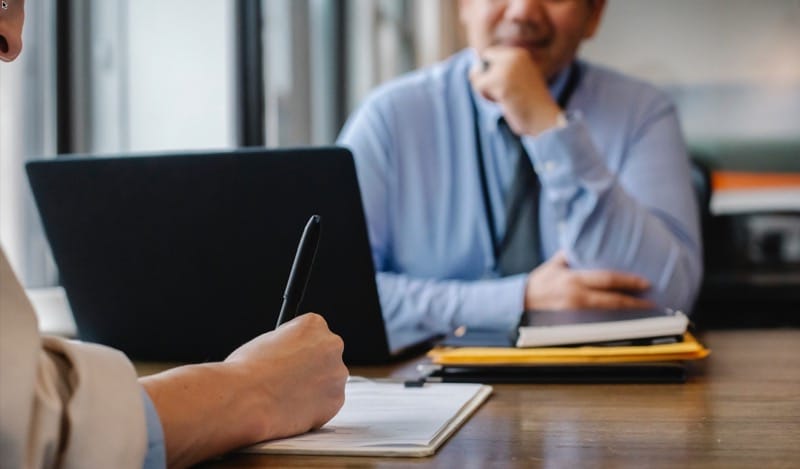 Source
When considering a successful business, people tend to overlook all the hard work and struggle that had to be done to take that business to the place where it's now.
But be sure that the owners remember those times very well.
And it's probably a good thing. Not to forget your past to appreciate the present more. And to make sure that future will only get better.
In that everyday struggle to build their business, what would be one most valuable asset to the business owners?
If you are one, then you definitely know the answer. An employee.
A good employee is an asset that can add value to your business and your life. When you can be certain that work will be done in the proper manner you can focus on other things. It's unburdening and thus makes your life less stressful.
But finding that kind of employee takes a lot of effort. And it's not just the right kind of education that's important but a whole bunch of aspects you should consider when hiring your employees.
To be sure that the process of getting new members of your winning team onboard is productive, keep on reading.
Find the right fit for your business
There are some steps and procedures that can be used to select the right candidate for a job.
It can involve multiple stages such as job posting, screening, interviewing, background checks, and salary negotiations.
The hiring process helps in identifying the best candidates for the job by evaluating their skills and abilities. It also helps employers to be sure that they are complying with labor laws and regulations when it comes to hiring employees.
In addition, it can help employers save time and money by ensuring that they are selecting the right person for the job quickly and efficiently.
If you're seeking the right staff for your company or business and don't know where and how to start, here are ten ways that'll help you make an effective and productive hiring process.
1. Recruitment plan
Recruiting the right people is one of the most important tasks for any business. In today's competitive job market, it's important to have a clear recruitment plan in place. A thorough recruitment plan can ensure that you're able to attract and hire the best talent for your team.
That's why it's important to consider all aspects of recruitment such as:
job descriptions,
sourcing channels,
interviewing process,
and onboarding when you're creating a recruitment plan.
This plan should include specific objectives, strategies, and tactics that will be used in order to attract potential applicants. It should also consider budget limitations and other factors that may influence the recruitment process.
With a good plan in place, you can make sure that your hiring process is efficient and effective.
2. Pre-employment screening
Pre employment screening is an essential part of the recruitment process. It helps employers to evaluate potential candidates and make sure they're hiring the right person for the job.
With pre-employment screening, employers can get a better understanding of a candidate's background, qualifications, and skills. This helps them to make informed decisions about who to hire and who not to hire.
Pre-employment screening also helps employers to protect themselves from potential risks associated with hiring, such as legal liabilities or financial losses.
It can help employers identify any inconsistency in a candidate's background information, such as false claims or criminal records, which can be used to make a more informed decision when selecting candidates.
3. Job board posting
Job board posting is a great way to reach out to potential job seekers and find the right talent for your business. With job board postings, employers can post their available positions and get applications from interested candidates.
You can choose from the variety of the online job boards depending on what you're looking for or what kind of job you're offering, are you willing to pay for it or you're interested in free advertising. There're many ways to promote your job offers but some of the best places to advertise jobs for free are social media platforms, Google or through email marketing.
This is one of the simplest and oldest ways of getting interested applicants to apply for the job you're offering. To get better results, or applicants, it's very important to focus on the job post itself, to write attractive and informative job posts.
Job board postings are also useful for job seekers as they can find relevant opportunities quickly and apply for them.
Some of the important parts your job post has to have, besides job title are :
job description
benefits for the candidate
needed qualifications
company information
4. Social Media
One of the services in the hiring process that has been used increasingly in the last few years is the use of social networks. Social networks are becoming an important tool in the hiring process. They're great for getting a quick idea of a candidate's background, personality, and experience.
Social networks also give you a way to see what people are saying about your business, what they're posting, and what they're up to on their days off. A recruiter can also use social networks to find out how many people might be interested in a certain job opening.
When you're looking for new employees, it's important to post the job opening on your business social media accounts and on job boards. This will help you reach a larger pool of people who might be interested in the job opening.
5. Past candidates – talent pool
When it comes to finding the right talent, looking back at past candidates is often a great way to start. Having a talent pool of past candidates can be an invaluable resource for any business or company. It gives them access to a wide variety of potential employees who have already expressed interest in working with them.
This allows employers to quickly and easily find the perfect candidate for their open positions without having to go through the time-consuming process of searching for new applicants.
With this in mind, it's no wonder that many organizations are turning to their past candidates as a source of potential talent!
6. Recruitment agencies
Recruitment agencies are an important resource when it comes to finding the right candidate for a job. They help employers find the right talent for the job, and they help job seekers find their dream jobs.
With their wide network of contacts and overall expertise in recruitment, they can make sure that the best person is hired for the job. Recruitment agencies also can give you valuable advice and support throughout the recruitment process, from screening applicants to onboarding new hires.
By using their services, companies can save time and money while also being sure that they get the best talent available.
7. Employee referrals
Employee referrals are a great way to build your business culture and create a positive work environment. Employee referrals can save businesses time and money on recruiting and onboarding costs, as well as increase the possibility of finding the right candidate for the job.
Using employee referrals can help to create a more positive work environment by bringing in people who are already involved in your business's success.
With these benefits in mind, it's no wonder that employee referrals are becoming more popular when hiring new staff.
Source
8. Internships
Many businesses and companies are turning to internships as a way to recruit new employees. The use of internships has increased in the last decade because it's a great way to get qualified workers and train them for the needs of your business.
Interns are crucial to the success of many companies, as they provide a low-cost way to test out different ideas and products. Internships can also lead to a permanent position for interns who do well during their internship and it's a great opportunity.
9. Website or business page
Using your business website for the hiring process is a good idea because it makes the process easier for both you and the job seeker. Your business website will have many resources that can help the employer in choosing the right company, such as information about the company culture, work history, benefits, and more.
The job seeker will have access to information about your business or company, like how to apply for jobs, and job listings. You can also post job openings on your website to make it easier for the job seeker to find out about available positions.
A well-designed website is not just about aesthetics. It must have easy navigation and clear employment requirements that are easy to read and find.
That's why it's important to regularly update your business website or page and to have all relevant information there for potential employees to find.
10. Applicant tracking systems
Applicant tracking systems are software programs that are designed to manage the process of finding and hiring new employees. These systems typically have a database of resumes, which is then searched for candidates that match certain criteria.
They allow employers to compare applicants with each other, as well as with their own past applicants.
The most common types of applicant tracking systems include recruiting software, recruiting databases, and staffing software.
If you're willing to invest in this recruitment tool, it'll save you time and make the whole hiring process a lot easier.
Considering all of the above, when the time comes to expand your team make sure to apply some of these services. It'll mean a lot to the proficiency of the hiring process and will increase the possibility of hiring the right match for you and your business.
And that's not just a time and money saver. Having the right staff on your side can launch your business beyond your imagination.
________________________________________________________________________________
Tijana Milanković is a freelance content and copywriter. Writing is her passion and her mission is to help others get their message out there. In her writings she's focusing on good research and creativity.
Share this post on: