Indeed is in an all out war to keep it's job seeker traffic alive.
The acquisition of Glassdoor, by Recruit, Indeed's parent company, for $1.2 Billion, should not be considered an acquisition of Glassdoor as a company and business model, but as a lifeline for free job seeker traffic for Indeed.
Glassdoor, like Indeed, has been profiting from free, job seeker traffic from Google for years.


With the Recruit acquisition of Glassdoor, Indeed will benefit from all the free job seeker traffic that Glassdoor is getting from Google. SEMRush.com suggests that's 27 million FREE visitors per month.
For over a decade, Google Search has been the first place job seekers go to look for a job. Over that same period, Indeed has been the primary recipient of that organic job search traffic.
Last year, Google launched Google For Jobs. Stating they were going to change how results were being displayed in the US search results, for "job related" terms. Meaning, that instead of showing normal search results, they would show aggregated job content directly from employers, applicant tracking systems, and multiple job boards. Essentially killing a significant percentage of Indeed's free job seeker traffic.
The solution is simple and levels the playing field for anyone who wants to get their job listed in Google Search.
Indeed is faced with several problems:
Candidate Acquisition Costs are going up and will never be free again. Their cost to acquire job seekers continues to rise, as they have to pay more and more to acquire the same number of visitor they had last month.
With low unemployment, there are fewer and fewer active job seekers, making even harder to maintain their traffic.
Google For Jobs is expanding Internationally, meaning, Indeed is going to lose their free job seeker traffic in nearly all their international markets. Recruit bought Workopolis in Canada a couple weeks back, and within a couple days, shutdown the entire website and operations. We can only assume this was a defensive strategy to once again maintain job seeker visits, knowing that Google For Jobs is going to be launched in Canada soon.
Indeed was once known for generating lots of low-cost, if not free, job seeker traffic for companies. That brand and promise is quickly dying, as they are raising prices, and delivering fewer results.
The Impact on Employers:
The cost for Job Seeker traffic is going up. For most employers, the cost to recruit candidates will continue to go up. From several first-hand conversations with VPs of Talent Acquisition, and industry insiders, Indeed's traffic to customer's jobs has been consistently dropping, while sales people are calling requesting more money, for less traffic.
Free and low-cost Indeed traffic is dying. Indeed  is now selectively eliminating scraping jobs from company websites and removing those jobs from it's search engine.  This process has been nick-named the "Indeed Jail". The fact is, the days of free Indeed organic traffic are coming to an end.
Employers can't generate qualified candidates with a "Post N Pray" strategy. From the early days of the Internet job board business, and applicant tracking systems, employers have relied heavily on their job being "found" using aggregators like Indeed and SimplyHired, who could drive lots of inexpensive job seeker traffic to their career sites. With static budgets and rising costs, this strategy doesn't work anymore.
Talent Acquisition leaders need to investigate alternative solutions.  Over the last decade, the primary recruitment marketing strategy has been post jobs to job boards, like Indeed, redirect candidates to the corporate career site, and hopefully about 10% of those visitors will apply. That used to work, especially when the economy was hurting and there were lots of people looking for jobs. But now, with unemployment at record lows, job seekers aren't visiting job boards in the same numbers, and the candidates who are visiting, have multiple opportunities.
What can employers do today!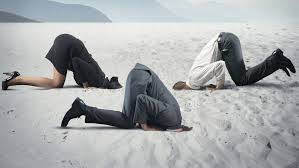 Do SOMETHING! This problem isn't going to go away, ever!
Increase the Visitor to Apply ratio of visitors on your career site.  If you have an existing constraint, ie recruitment market budget, and can only afford to spend $X dollars, your going to need to generate more qualified applicants for that same dollar.
Audit your candidate apply journey. Physically walk through the job seeker process of finding your company jobs on a job board, like Indeed, and then follow the path that a job seeker would take to apply for a job. Chances are your apply process, career site, candidate assessments, and the rest of your process has at least a couple of big issues that can be fixed quickly, with little effort. But you need to know what they are. (Actually, it's better to have someone who has never been on your career site do this, because they "have a fresh set of eyes".)
Document, every web page in the process.
Document how long it takes.
Screen shot EVERY screen.
Right down EVERY confusing step, or "weird" error, or redundant step.
Implement a Programmatic Job Advertising platform. For mid-market companies with 100+ open jobs per month, programmatic advertising solutions will scrape your website, like Indeed does, and then a computer will help publish your jobs to specific job boards, that will get you the best number of applicants, without blowing your budget on individual job postings. You can save 30%, or more, in the first 90 days, if you do it right. Will it take time to set up? Yes, but once you do it, it will be a long-term strategy that continues to pay for itself day after day, month after month. (Again, reach out if you want to learn more).
Implement a Career site Chatbot
Implement a Text Messaging Chatbot solution
Implement
If that's you. There are alternative solutions.
They can actually Save Money!
They can increase your Candidate Apply Rates by 500%!
They can increase your candidate pools by 900%!
They can be implemented within days.
And, they don't require IT support, changing of your technical stake, changing how your recruiters work, etc.
If interested, call me directly:
Jonathan Duarte
949-287-4154
Share this post on: