Our CEO, Jonathan Duarte, just completed a Live Cast on LinkedIn, with Ben Eubanks, of Lighthouse Research & Advisory, one of the top HR Tech analysts.
We talked about recruiting automation, text messaging with candidates, building 'ReEngagement" campaigns, re-engage with the candidates in your ATS, to fill your recruiting funnel with candidates who already know your brand.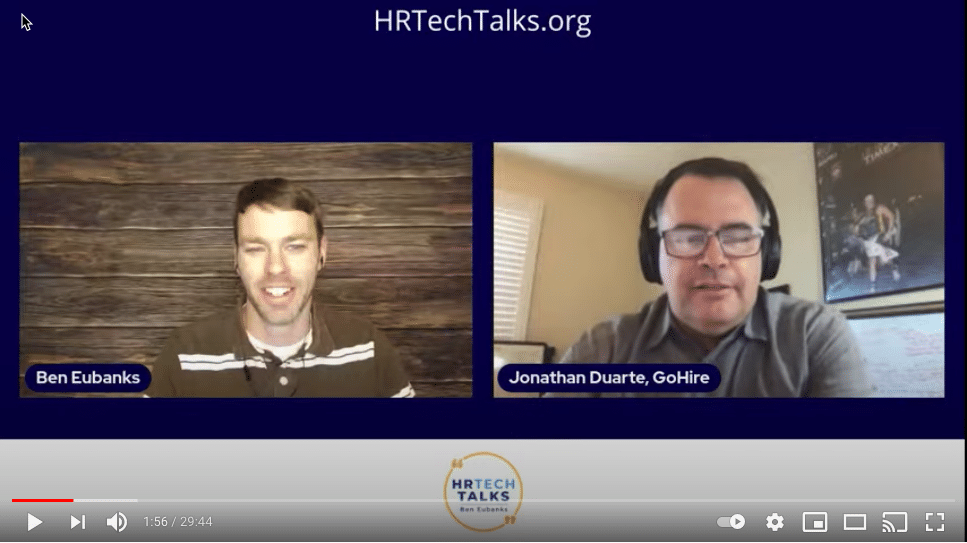 About Ben Eubanks:
Ben is a human capital management industry analyst helping companies and vendors with strategy, content, and more. He has worked as an influencer and analyst for more than ten years with seven of those in an independent capacity.
His experience working as an in-the-trenches leader in the human resources field has provided a broad range of opportunities to lead HR in smaller organizations, government contracting firms, and the nonprofit sector. Ben's hands have been in pretty much everything at some point: recruiting, benefits, training, employee relations, executive coaching, and the rest of the spectrum you run across in an HR shop.

About Lighthouse:
Lighthouse Research & Advisory, is a modern analyst firm dedicated to setting the standard for excellence in talent acquisition and beyond.
By providing compelling research and actionable insights for recruiters, hiring managers, and business leaders, our mission is to navigate the rapidly-changing tides of human capital management in order to support today's talent advisors.
From establishing frameworks for end-to-end recruitment marketing and high-powered CRM practices to illuminating the strategic impact of candidate experience and employer brand management, our goal is to chart a new course for talent acquisition.