GoBe – The Job Bot, was recently listed on Botlist, one of the top directories for chatbots.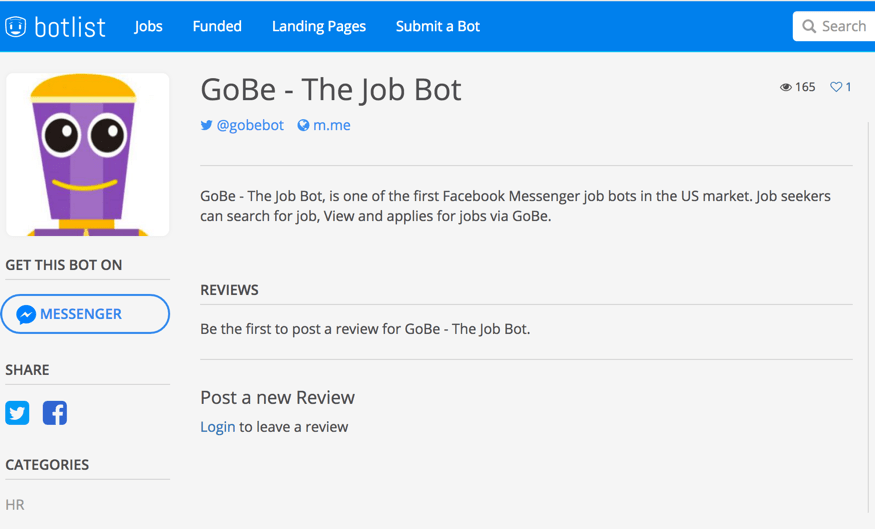 "Currently, Botlist is of the most active chatbot discovery sites", states Jonathan Duarte, CEO and Co-Founder of GoHire, the company behind GoBe. "We are still in the early stage of chatbots and users finding and discovery chatbots.
Botlist has a search engine optimized chatbot discovery tool.
Share this post on: