Turning On or Turning Off Email Notifications:
Your GoHire account has a setting to turn-on, or turn-off email notifications when a candidate completes a profile.
Depending on your needs, this might be helpful, or annoying.
To turn on or off candidate email notifications, here is how you access the setting:
1. Click on your Name in the upper right hand corner.
2. In the DropDown, choose Settings.
3. Click the Profile Settings Tab.
4. Scroll down to the Email Notifications setting. This is a Yes or Not feature.
Please see the image below: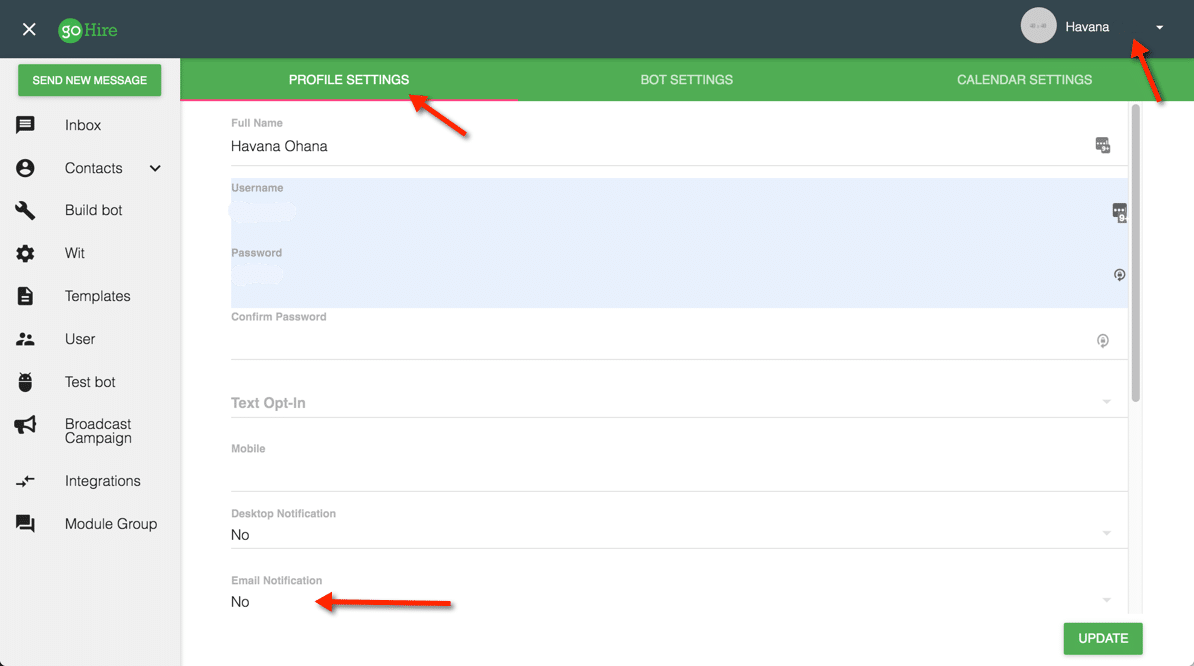 WE PARTNER WITH ALL MAJOR US CARRIERS